Dean of the Ateneo de Manila University School of Social Sciences, Dr. Fernando Aldaba.
Chairperson of the Department of Political Science, Dr. Diana Mendoza.
Course Director, Dr. Lourdes Veneracion – Rallonza.
And participants to this pilot Executive Course on Gender-Based Violence in Emergencies.
Magandang Umaga sa inyong lahat.
When emergencies strike, life can change in an instant. Conflict and natural disasters can destroy homes and communities -and result in a flight for safety. Emergencies increase women's vulnerability to sexual and physical violence because their community's social cohesion and community-based protection mechanisms break down.
Women and girls may be separated from their families and communities, and can become increasingly vulnerable to exploitation and abuse. They are also at risk of being trafficked for sex work and forced into prostitution in order to survive and provide for their families, especially if their husbands have died in the crisis. 
I believe most of you have responded to an emergency or were involved in a humanitarian response. You may have noticed that when disaster strikes or a conflict erupts, humanitarian actors move quickly to save lives, meet basic needs, especially food and shelter of survivors.
In the rush to provide a humanitarian response, the appeal to "pay attention to protecting women and other vulnerable groups" is often overlooked, often not prioritized.
However, protecting women and girls should be at the center of any humanitarian effort. From the onset of an emergency the priority must be to put in place gender based violence prevention and response measures.
We have worked to ensure this in responses to emergencies such as in Typhoon Sendong, the Bohol Earthquake, Typhoon Yolanda, and more recently to the Marawi crisis.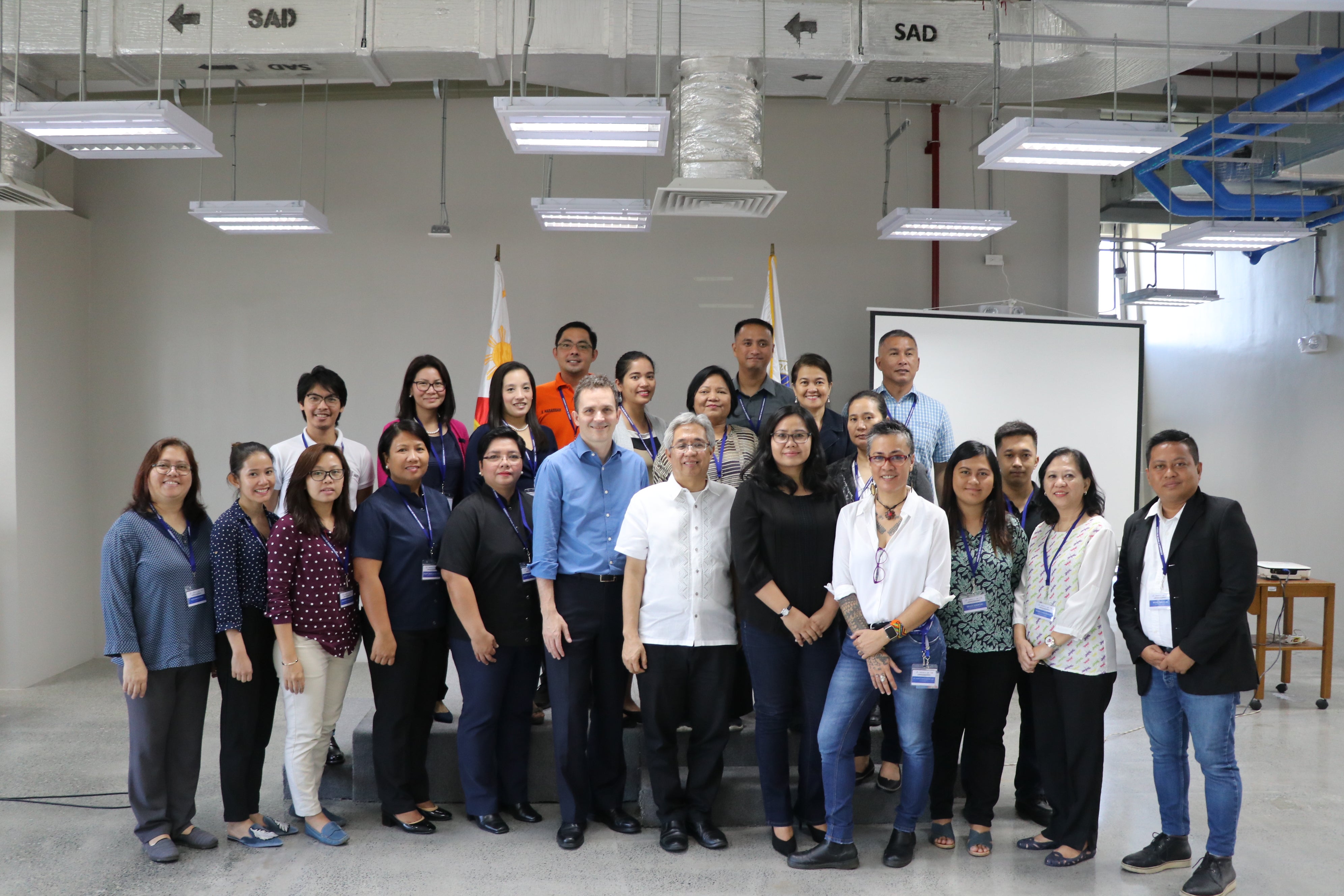 In 2017, for instance, at the height of the Marawi siege, UNFPA supported the establishment of 10 women-friendly spaces in Balo-i, Pantar, Pantao Ragat in Lanao del Norte and Saguiaran in Lanao del Sur.
These safe spaces helped women and girls displaced by the violence rebuild a sense of community, share experiences, access psychosocial support, and acquire relevant skills and information on issues relating to women's rights, health, and services. These safe spaces were managed by 200 internally displaced women whom we trained as facilitators. Remarkable women who's lives were affected by the Marawi siege – remarkable women, who were aso able to change their lives and the lives of many others.
Through these spaces and through their efforts more than 22,000 women, girls and boys were reached with awareness-raising session on women's rights and gender-based violence.
Under Government leadership and coordination this is some of the lifesaving work that UNFPA and its partners are doing in the field in response to emergencies. But its not enough. Many communities are not covered by our joint efforts. Many women, girls and boys are not reached in emergencies. We need to change that.
We need to mainstream protection issues in all planning and preparedness efforts. We need to strengthen competencies on developing and implementing appropriate interventions to respond and address gender based violence in emergencies. And we need to capacitate many more to do this work.
It is therefore a great privilege and not one moment too soon that we are able to share these and other valuable experiences with you through this groundbreaking partnership with Ateneo de Manila University, which is also supported by Australia.
This Executive Certificate Course (ECC) on GBViE is critical as we seek to move from a series of few, ad hoc trainings towards institutionalizing of capacity building to respond to GBV in emergencies at scale. You are part of the first historic batch of what we hope and believe will be many possibly with overseas participation in the future.
I'd like to thank Ateneo de Manila University, Australia and all of you for this very valuable partnership.
We hope that you will enjoy the course. We hope that as you go back to your work after this week-long course, you will make it your personal mission too to ensure that women and girls are protected during emergencies, saving lives in the process.
After all what can be more important – after all what can be more rewarding - than saving lives?
Maraming Salamat po.