MANILA, Philippines, 26 January 2017—  Mayon Volcano, located in Albay province, 300 km southeast of Manila, is showing high levels of unrest, with lava fountains and frequent ash explosions as high as 600 metres. Local authorities are warning of an imminent hazardous eruption within the next few days. 
Provincial and municipal authorities are leading the disaster response with the support of the Department of Health, Department of Social Welfare and Development field office and the Philippine Red Cross. 
As of 26 January, there are over 81,000 displaced persons, with nearly 70,000 persons staying in 69 evacuation centres and over 11,000 persons staying with families and friends, according to information from the Department of Social Welfare and Development's disaster response centre.
In these conditions, women and girls are more vulnerable and have specific needs. They need services for safe pregnancy and childbirth, and protection from gender-based violence. Securing their safety and ensuring their dignity and health promotes the well-being of families and communities.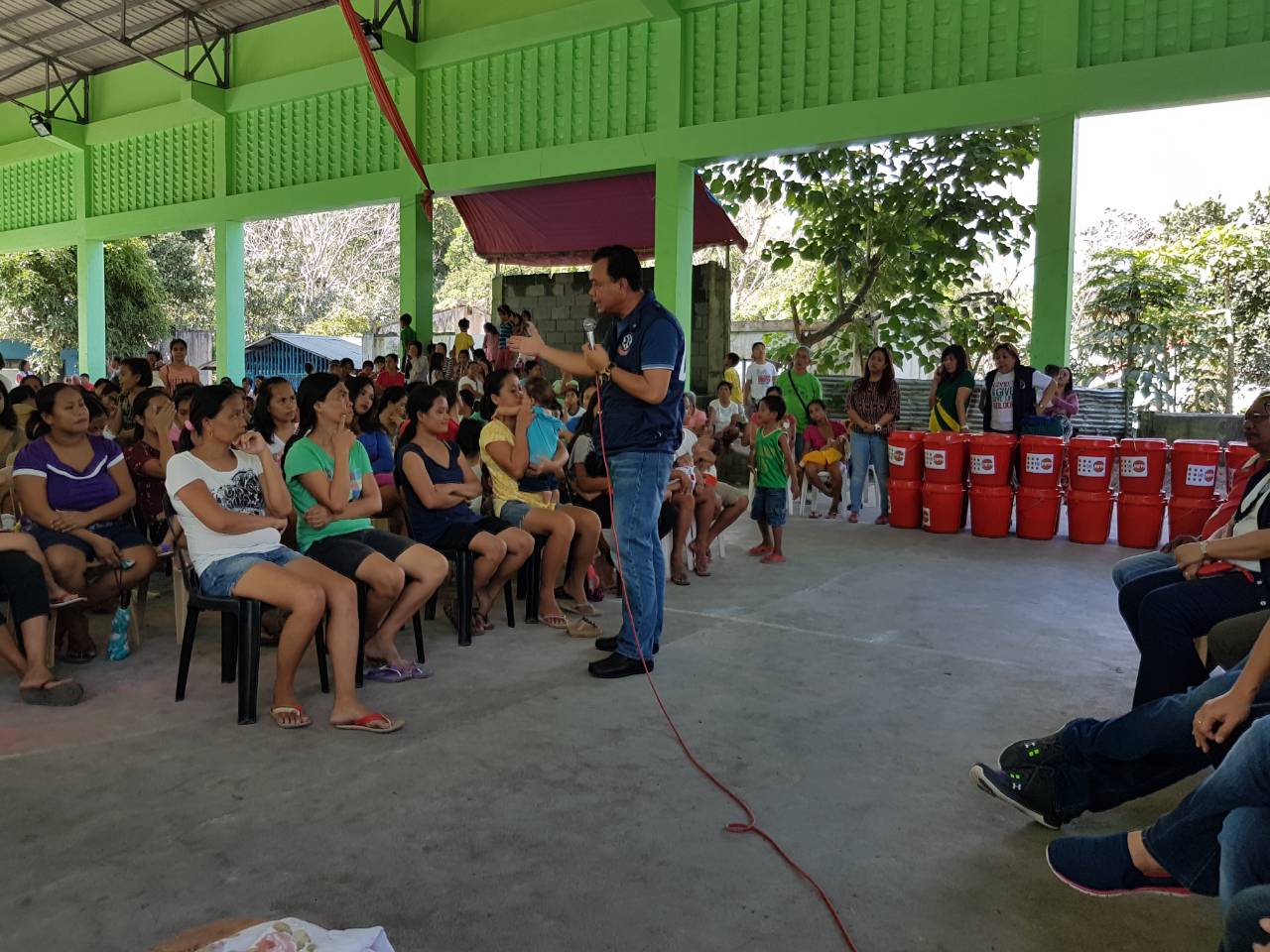 UNFPA, the United Nations reproductive health and rights agency, is supporting the Philippine Government's response. Through the Department of Health, UNFPA is distributing 2,021 dignity kits for pregnant women and new mothers in all the evacuation centres and for those staying with families and friends in the three cities and six municipalities hosting internally displaced people in Albay. These kits contain hygiene materials such as sanitary napkins, underwear, soap and shampoo, as well as items to help women feel safe traveling in the dark, such as flashlights and whistles. 
"These dignity kits help to meet women's immediate hygiene needs and increase their mobility and protection during this emergency," said UNFPA Country Representative Klaus Beck. "We must ensure the dignity, safety and reproductive health for all women and girls in all circumstances, he added.