MANILA, Philippines – This World Population Day (11 July) this year is unique as 2019 marks a milestone in the field of sexual and reproductive health and reproductive rights: 25 years since the landmark International Conference on Population and Development (ICPD) in Cairo where 179 governments including the Philippines agreed on a call for all people to have access to comprehensive reproductive health care, including voluntary family planning, and safe pregnancy and childbirth services. 
"We wanted to emphasize that reproductive health and family planning is a human right," said Ben De Leon, President of the Forum for Family Planning and Development, and a participant at the landmark 1994 conference.
The ICPD shifted the focus of global discourse on population from population targets and numbers, to putting the needs and aspirations of human beings at the center of sustainable development.
"We should be able to give women and girls the opportunity to decide for themselves whether, when or how often to become pregnant," Mr. De Leon told UNFPA.
In the last 25 years much has been achieved.
"Our total fertility rate has gone down to 2.7 children, closer to the desired fertility rate of 2.4 children on average," said Socioeconomic Planning Secretary Dr. Ernesto Pernia. These efforts could lead the Philippines to reap the benefits of a 'demographic dividend' – the economic growth potential that can result from households having fewer children and a larger number of young people who now have better health, better education and decent jobs who can save and invest.
"Contraceptive use for modern methods in the country has been increasing from 38% in 2013 to 40% in 2017, but still a measly increase in four years' time," Pernia said.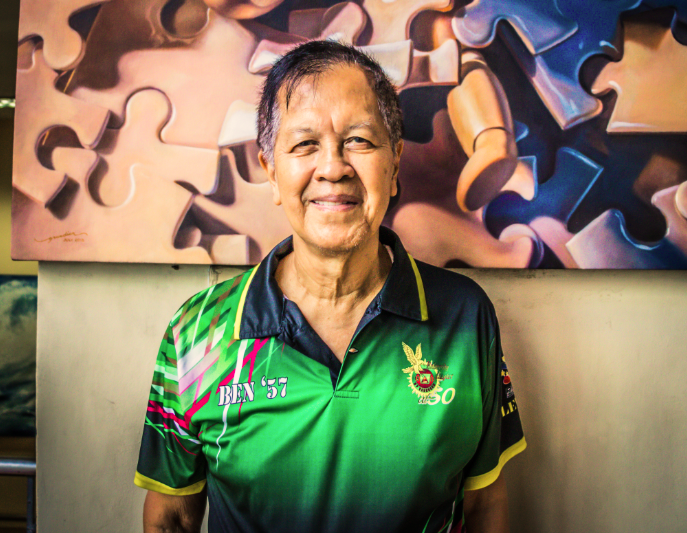 Unfinished Agenda
Yet the promise of the ICPD remains unfinished. There can be no room for complacency in the Philippines, not when 49% of unmarried, sexually active women who do not want to get pregnant are not using any method of contraception; 2,000 women and girls are dying every year from preventable causes related to pregnancy and childbirth; and one in 20 women and girls age 15-49 have experienced sexual violence in their lifetime.
"These are grave challenges and we need to keep on pushing," said Dr. Junice Melgar, founder of the Likhaan Center for Women's Health.
And for young people the clamor for fulfilling the promise of the ICPD is even more. "What we can do now for the next 25 years is critical," said Neil Lomibao, 25, Chairperson of the United Nations Youth Advisory Board in the Philippines (UNYAB).
"As young people we want our future and our country to be better. I grew up in a home that was very conservative. I was not educated about contraceptives, and I did not know about sexual and reproductive health," he told UNFPA.
"We need to work together as a society to address these many challenges, and for young people in particular, we need to focus in particular on the growing problem of teenage pregnancy in the country," he added.
Fulfilling the Promise of the ICPD
Under its new 8th Country Programme (2019-2023), UNFPA is assisting the Department of Education to fully operationalize age-appropriate comprehensive sexuality education in the curriculum to empower young people to make informed decisions. These efforts support the government's goals of reducing teenage pregnancy in the country.
"To fulfill the promise of the ICPD, we are also working on innovative ways to address the unmet need for family planning in the Philippines," said UNFPA Representative in the Philippines Iori Kato.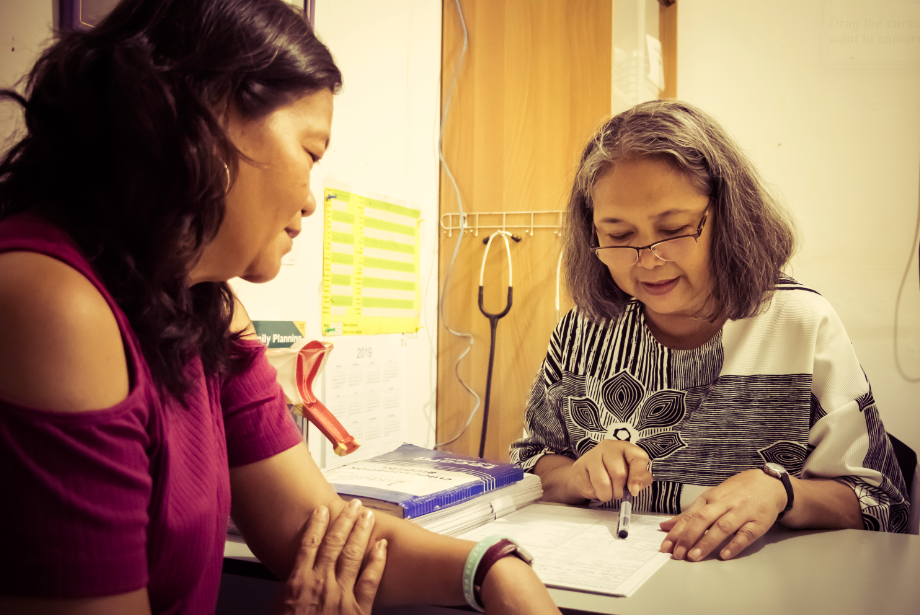 "These include developing a study on the barriers and bottlenecks to family planning as well as leveraging barcode technology in the Department of Health's supply chain to provide better access to family planning," he said.
With the recent establishment of the Bangsamoro Autonomous Region in Muslim Mindanao, the adolescent and youth in BARMM are renewing their hope for the promise of the ICPD.  
"My region faces so many challenges and we need significant support for women and young people," said Jasmine Diorka Suleik, 26, Vice Chair and Bangsamoro Youth Representative of the United Nations Youth Advisory Board.
UNFPA is concentrating its sub-national support to the BARMM, to address the development, humanitarian and peacebuilding nexus. It is also supporting the regional government in putting sexual and reproductive health and rights in their development plans as well as providing life-saving sexual and reproductive health and gender-based violence assistance to the region.
"Ultimately, we are working to ensure that we reach the furthest behind first and leave no one behind by fulfilling the promise of the ICPD," said Kato.  "We look forward to the Government renewing its commitment at the Nairobi Summit on ICPD25, a high-level conference organized on 12-14 November 2019 to finish the unfinished agenda of the full implementation of the ICPD Programme of Action as an integral way for sustainable development," he added.
The total budget requirement for UNFPA's 8th Country Programme is at least 20 million US dollars for 2019-2023, and the Programme needs to mobilize support to fill the US$ 7 million funding shortage as of January 2019. For more information as to how you could help, please contact UNFPA at phl.co@unfpa.org or +632 902 9900.
– Mario Villamor