Manila, Philippines - "No young woman wants to get pregnant and have that responsibility at such an early age," said Mindy*, 18, a Nazarene devotee and youth advocate who works at a local NGO promoting and pushing for the health and rights of marginalized women and girls. 
In the Philippines, one in five girls will be a mother by age 19, according to the 2017 national demographic and health survey. Rural communities are particularly affected, with 30 percent more teen mothers, according to the same survey. 
In fact, it is the only country in Southeast Asia where teenage pregnancy rates are not falling, according to a 2015 UNFPA study. 
The involvement of faith-based organizations in addressing teenage pregnancy is crucial as they are able to influence parents and young people, focusing their values and shaping positive behaviors.
Call to Action 
In partnership with the Department of Education (DepEd), UNFPA along with its partners, CHSI and PETA gathered various faith-based leaders, including youth leaders, to determine their viewpoints and develop a call to action to address adolescent pregnancy. The consultation supports the upcoming Teen Summit in August, led by DepEd and assisted by other government and non-government organizations. The Teem Summit continues the government's policy advocacy and program implementation to empower the youth.
The faith-based dialogue used an innovative theatrical methodology that engages participants, while maintaining respect for each other despite their differences. 
"We came here hoping that we can learn from others and ultimately address the problem despite our differences," said Mindy*, a participant at the consultation.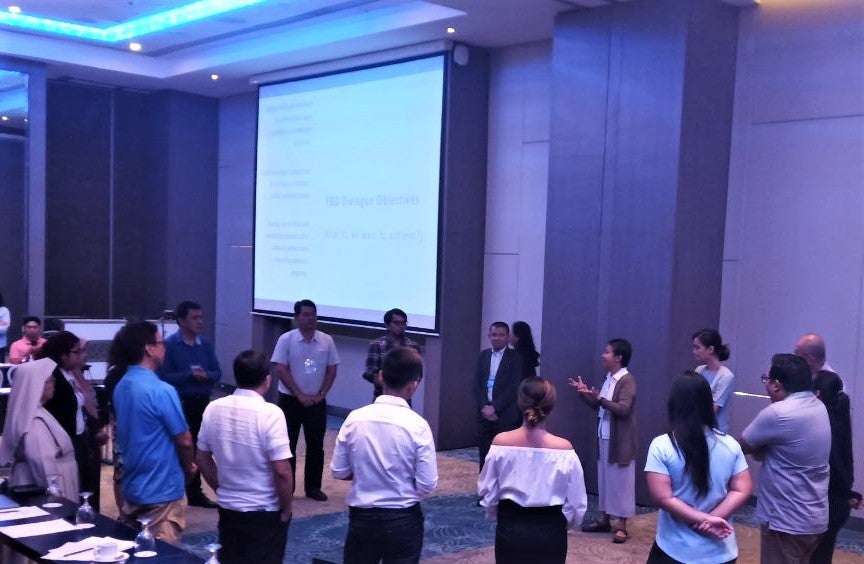 Theater 
Participants sat in a circle, clapping in rhythms and one by one stood at the center of the circle and described how each group brings a different set of perspectives. The innovative exercise nurtured respect and understanding even as participants had different beliefs. 
"Ultimately, we need to walk with the young," said David, a young faith-based leader who sat comfortably in a circle with young and adult religious leaders.
Through the dialogue, participants reached common ground in offering opportunities for young people to be heard; strengthening spiritual devotion; promoting open communication within the family; and advocating for the provision of age-appropriate education for young people to make responsible choices.
As one faith leader said, "Let us take care of our youth."
 - Lavinia Oliveros