Antipolo City, Philippines – With a hopeful smile, Maricel Bedla eagerly awaited to learn and gain access to family planning services at a health centre in the village of San Roque. 
"My husband and I have eight children," said Ms. Bedla, 39. "Life can be hard and I do not want to get pregnant right now."
She is not alone. In the Philippines, 49 per cent of unmarried, sexually active women and 17 per cent of married women do not want to become pregnant at this moment but are not using any method of contraception, according to the 2017 National Demographic and Health survey. This "unmet need" for family planning is higher among Filipino women from poorer families, compared to those from richer households.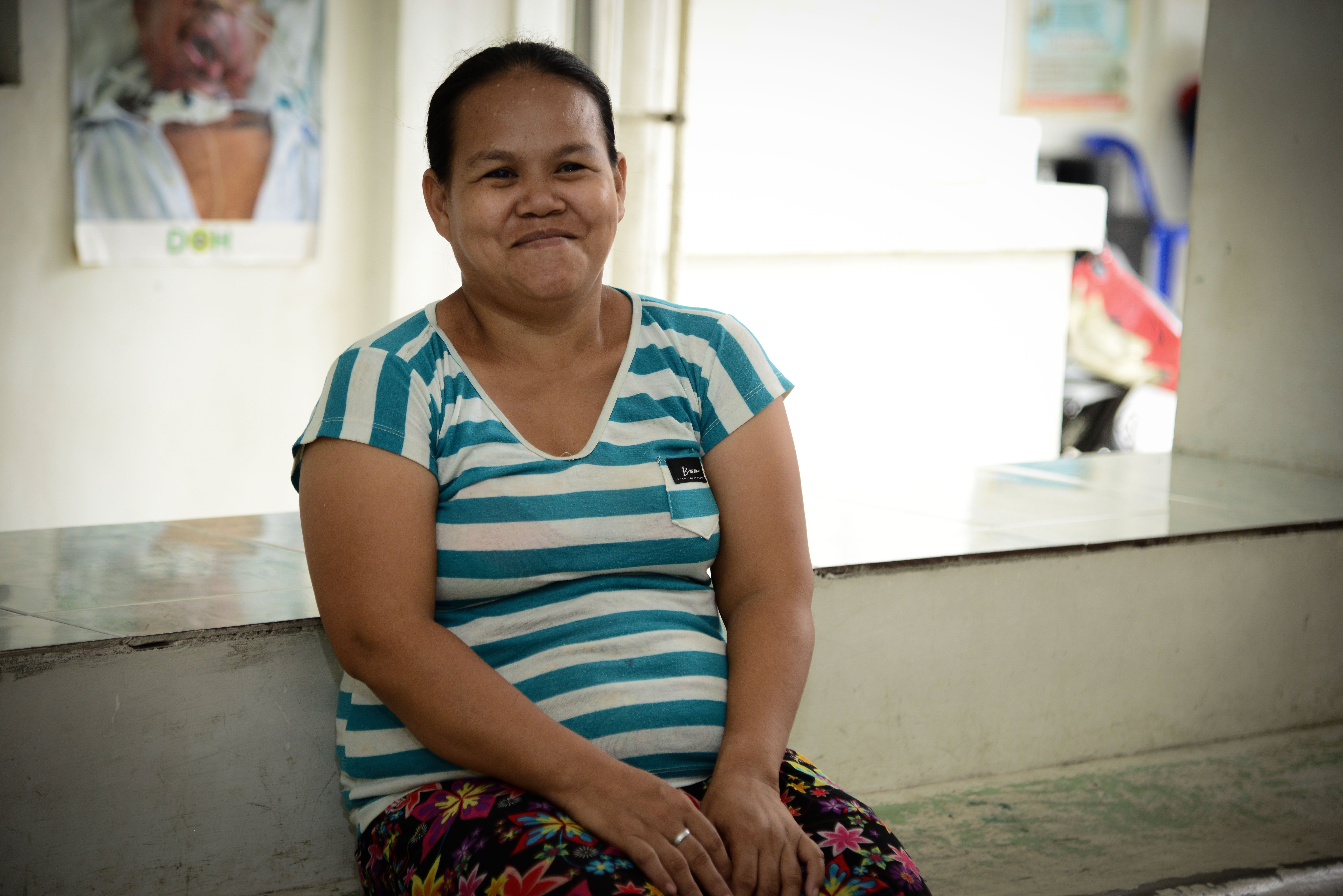 This year marks the 25th anniversary of the landmark International Conference on Population and Development (ICPD) held in Cairo where 179 governments including the Philippines agreed that all people should have access to comprehensive reproductive health care, including voluntary family planning, and safe pregnancy and childbirth services.  Access to safe, voluntary family planning is a human right that empowers women to decide for themselves whether, when or how often to become pregnant.  It is also a driver for reducing poverty as global evidence shows.
"Yet, my community did not seem to have enough contraceptives so far," said Charito Ruanto, 60, a midwife working at the San Roque health centre.
One of the main challenges is due to logistics. "Our recording and reporting of our stocks of contraceptives to the city health office has been paper-based.  That is why it takes time for them to send us more commodities, which causes stock-outs," Ms. Ruanto told UNFPA. Other public health facilities end up with an overstock of contraceptives, which at times leads to expiration.
The current paper-based information management system is not able to generate real time, accurate and complete information on contraceptives inventory, and thereby making logistics decision-making difficult, for instance, on forecasting, procurement and distribution.
Technology transforming health systems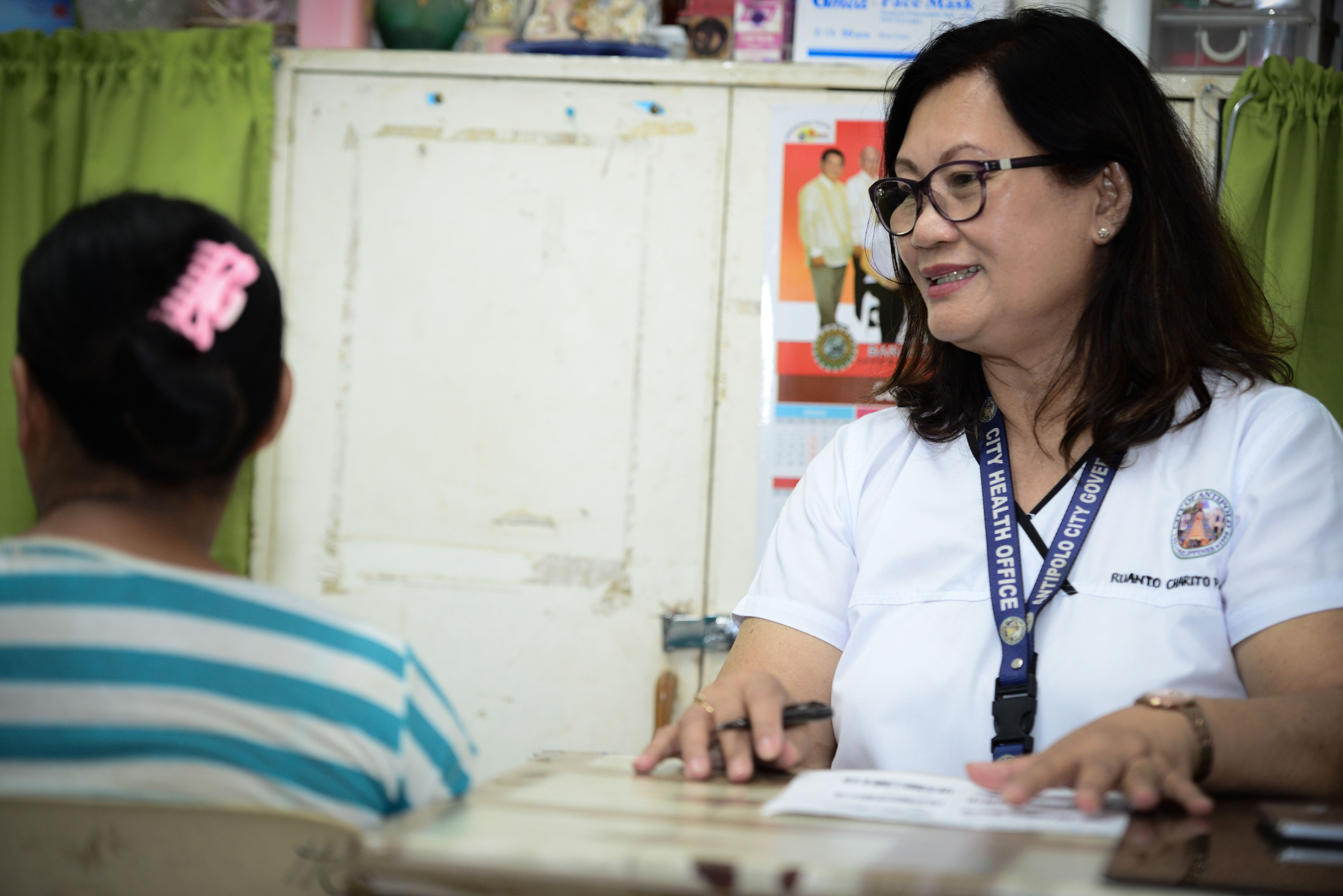 "If there is a more user-friendly and simpler application that family planning service providers can use, it will shorten the time they need to spend in updating their records and providing the commodities to our acceptors," said Dr. Bernadette Bordador, City Population Officer of under the Valenzuela City Health Office.
To overcome this bottleneck, the Department of Health (DOH) and UNFPA have been closely collaborating to strengthen the contraceptive logistics management in the country.  One innovative approach that the DOH and UNFPA has been testing out since 2016 is the utilization of the barcode technology.
This "Track and Trace" project supported by UNFPA aims at replacing manual recording and reporting with simple barcode scanning of family planning commodities. The project has been piloted in 494 public health facilities in three regions in the Philippines, which includes Valenzuela and San Roque.
"It's remarkably easy," Ms. Ruanto told UNFPA.  "We use an app on a mobile phone to scan a barcode attached to a family planning commodity when it arrives from the city health office to our health center. Then when patients come for these commodities, we just scan the barcode on the contraceptive upon dispensing.  Through these simple steps, the city health office can now know in real time the movement and actual stock of the contraceptives," she said.
The Track and Trace Project offers a cost-effective solution to the long-standing problem, because it requires only a mobile phone and internet connection which many health workers already have.  The application also has an 'offline' mode so that even when internet access is disrupted the system will automatically send the information once the user is back online.
Funding needed
 "It feels great to be able to plan my family, said Ms. Bedla, as the midwife Ms. Ruanto ushers her into her office at the San Roque health centre.
Currently, the DOH and UNFPA are mobilizing additional funds of 1.2 million US dollars that are needed to scale up the Track and Trace project in 17 regions of the country in the next five years to ensure life-saving and life-changing support for women and girls across the Philippines. For more information as to how you could help, please contact UNFPA at phl.co@unfpa.org or +632 902 9900.
– Mario Villamor