PUERTO PRINCESA, Philippines— UNFPA, the United Nations Population Fund and the Office of the Vice President (OVP) launch the Babaenihan Campaign at Western Philippines University to raise awareness about the urgency of addressing teenage pregnancies through investments in education, health and economic opportunities.
The Philippines is the only country in Southeast Asia where teenage pregnancy is on the rise. Of the 10 million girls aged 10-19 years old today, 1 in 5 will be a mother by age 19, according to the 2013 National Demographic and Health Survey. "Urgent action is needed to enable women and girls to expand their capabilities, secure their reproductive health and rights, find decent work, and contribute to sustainable economic growth," said Klaus Beck, UNFPA Country Representative. 
Babaenihan is a platform by which both the OVP and UNFPA increase awareness about the urgency of addressing teenage pregnancies, calling to action the public and private sectors as well as civil society to urgently tackle this problem affecting girls. The campaign is based on a partnership between UNFPA and the OVP for women empowerment, under the latter's anti-poverty flagship program, Angat Buhay.  
Aside from women empowerment, the Angat Buhay Program also champions food security and nutrition, universal healthcare, public education, rural development, and housing and resettlement in the work to uplift the lives of those living in the margins. The program currently caters to 134 partner local governments and has mobilized over P90 million worth of projects from partners from the public and private sectors.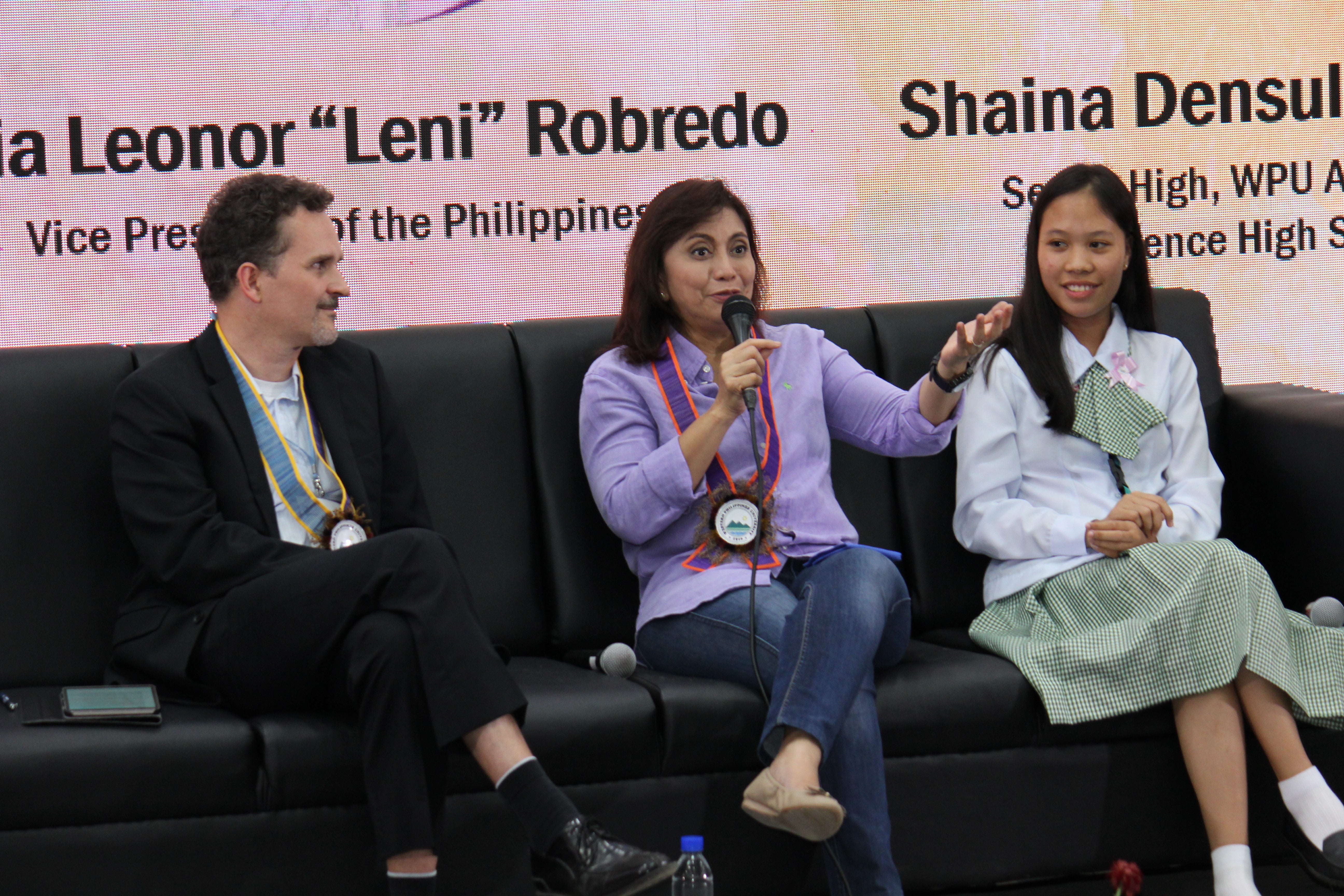 The Babaenihan Campaign will conduct national-level talks, community-based talks, and local government engagement. The campaign's community-based talks throughout the Philippines will enable the participation of marginalized young girls and provide them opportunities to shape the direction of the campaign itself. Babaenihan is the first ever campaign on the prevention and response to teenage pregnancy supported by the highest female official of the country. 
The launch event will feature a poster making contest to illustrate the Babaenihan spirit and an open forum to discuss teenage pregnancy with high school students from 17 schools in Palawan together with UNFPA Country Representative Klaus Beck and Vice President Leni Robredo. 
"We want to focus on 10- to 19-year-old girls," Robredo explained. "We want them to maximize their potential, so we want to hear from them about the challenges they're facing, particularly teenage pregnancy. We don't want to create programs where we dictate upon them. We want to create programs with them, where they are the ones who tell us what they think is the assistance they need." She added. 
"Too many young girls do not have access to correct information, advice and services to prevent pregnancy. UNFPA works to address these issues by focusing on the protection and fulfilment of girls' rights so that no one is left behind," added Klaus Beck.