ITOGON, BENGUET, Philippines – Nine months pregnant and caught in the maelstrom of Typhoon Mangkhut's strong rains and gusty winds, Ginalyn Franco prepared to leave her home on September 16 in the mountainous municipality of Itogon, Benguet and head to the safety of a nearby evacuation centre.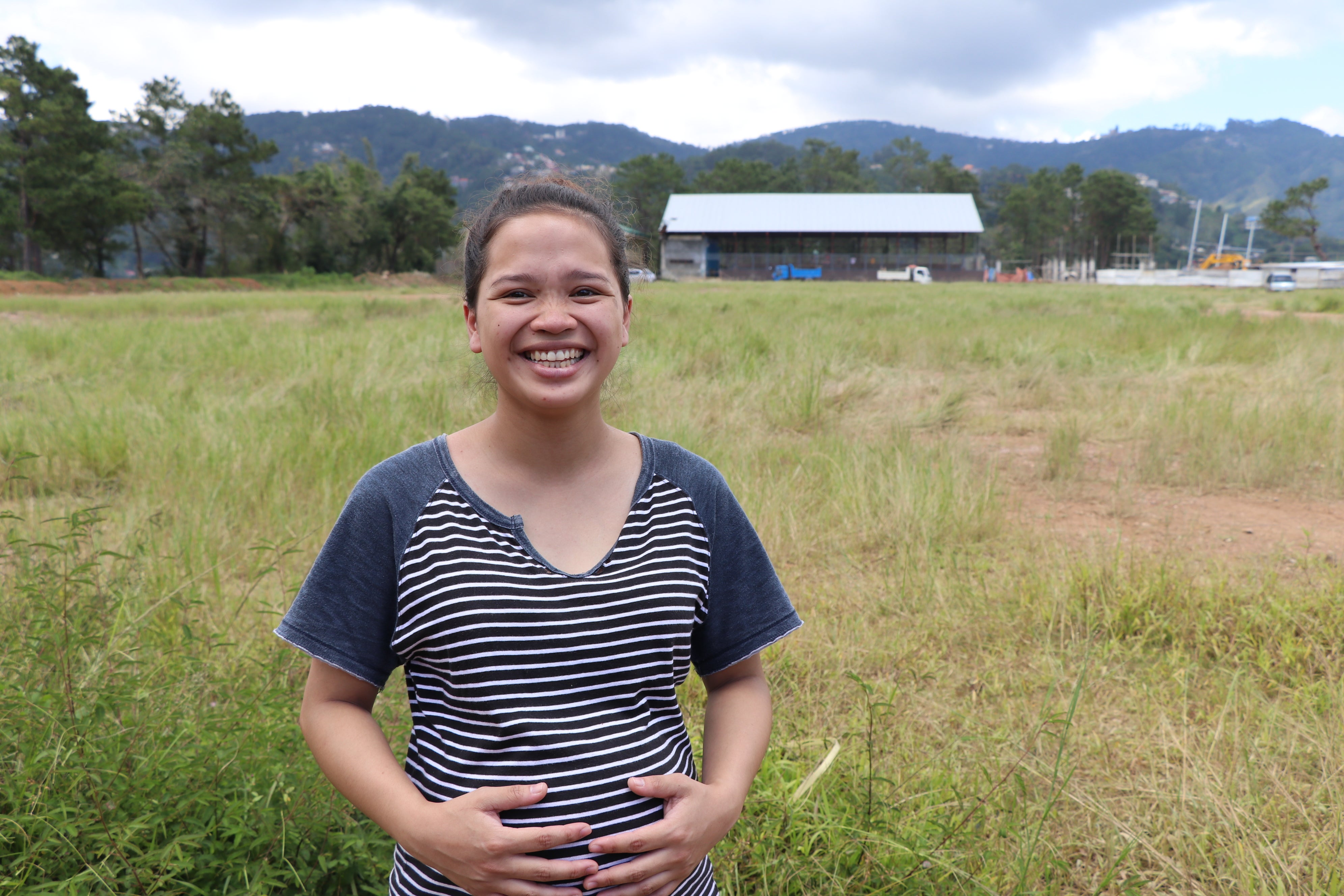 "Even though I was very scared for myself and my baby, I had to stay strong," Ms. Franco, 24, told UNFPA.
"The rains were so powerful that landslides started happening near our house so we had no choice but to leave," she said.
Together with her grandmother and aunt, they raced uphill for three hours through wet, muddy terrain until they reached the evacuation centre.
"I was so grateful when the police officer met us and helped us into the evacuation centre since my feet were so painful and my belly was hard," Ms. Franco said.
While she and her soon to be baby made it safely through the storm, challenges remain for many pregnant women and new mothers.
Millions affected
Typhoon Mangkhut (locally known as Ompong) has been one of the strongest typhoons to make landfall in the Philippines. More than 1.7 million people have been affected, according to September 22 information from the government's disaster response centre.
During natural disasters and other emergencies, pregnant women risk life-threatening complications without access to reproductive health services – including equipment for clinical deliveries and sterile supplies that help prevent infections among women who cannot reach a medical facility during delivery.
"I'm nervous," Ms. Franco told UNFPA. "The doctors expect me to give birth on October 5. I just want to have a safe delivery," she said.
She's not alone.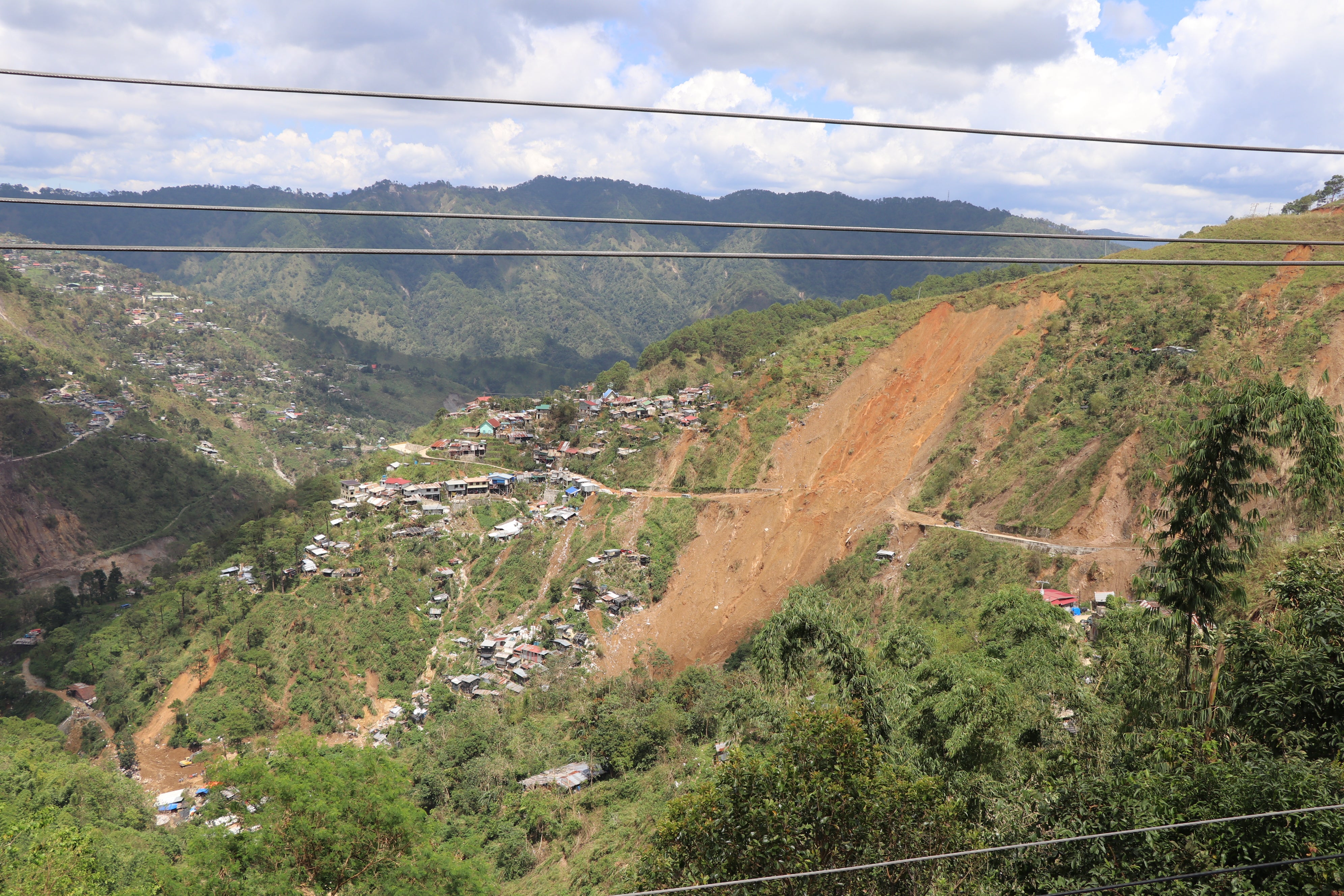 Approximately 52,500 of the affected women are estimated to be pregnant, with about 17,500 of them expected to deliver in the next three months. There are also 35,000 women who have given birth in the last six months. These women require prenatal and post-partum health care, as well as help maintaining proper hygiene and nutrition.
Worryingly some communities in the northern regions of Luzon remain isolated. "We need to be able to reach these far-flung, geographically inaccessible areas in Benguet, Abra, Mountain Province, Kalinga, and Apayao" said Dr. Amelita Pangilinan, Department of Health Regional Director for the Cordillera Administrative Region.
Lifesaving supplies
In partnership with the Department of Health, and with support from Australia, UNFPA distributed 1,200 women's kits to pregnant and lactating women as well as clean delivery kits and clinical delivery equipment to health workers.
"These clean delivery kits contain sterile supplies such as razors, plastic sheeting and other essential items to facilitate 1,000 safe births, while the clinical delivery equipment for birthing facilities will be able to cover a population of 60,000 for the next 3 months," said Dr. Angelito Umali, UNFPA's Maternal Health Officer.
UNFPA also distributed women's kits for pregnant and lactating mothers. These kits contain hygiene materials such as sanitary napkins, underwear, soap and shampoo, as well as items to help women feel safe traveling in the dark, such as flashlights and whistles.
Ms. Franco is just one of the women in the municipality of Itogon to receive these kits and her health centre also benefited from sterile supplies for safe births.
"I'm so happy to receive these materials. They're incredibly useful," she said with a warm smile and an infectious laugh that belies a steely resilience. 
- Mario Villamor