Ensuring rights and choices for all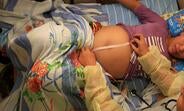 6 April 2020
Joint Press Release of UNFPA, Unicef, WHO, and WFP
MANILA, Philippines, 06 April 2020 – the United Nations Children's Fund (UNICEF), the World Health Organization (WHO), the United Nations Population Fund (UNFPA), and World Food Programme (WFP) today called on those...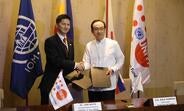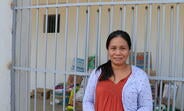 11 February 2020
BATANGAS, The Philippines - Mary Jean Acarpo, 37, was 7 months pregnant when it happened.  She was not prepared for it.  "Payapa naman nung umaga --- hindi namin alam kung ano ang susunod na mangyayari (It was a peaceful morning – we did not know what was about to happen)." On Sunday 12 January 2020 evening, Alert Level-4 was

UNFPA Philippines Quarterly Progress Report - 2020/Q1

As in most crises, the COVID-19 pandemic has disrupted access to critical sexual and...