Ensuring rights and choices for all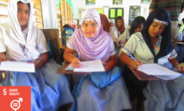 11 July 2020
Why gender equality should be at the heart of the COVID-19 recovery
Op-ed by UN Philippines Resident Coordinator and Humanitarian Coordinator, Gustavo Gonzalez Globally, some 650 million women and girls alive today were married as children. Another 33,000 children are forced into marriage every single day. More than 200 million women and girls are affected by female genital mutilation (FGM),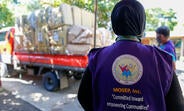 30 June 2020
Single mother in Mindanao survives domestic abuse, earthquakes
TULUNAN, NORTH COTABATO, The Philippines  --- The rainy season has come again, and for "Sarah" (not her real name), a single mother in her late 20s from Tulunan, it only brings back bitter memories.  Keeping an eye to her little store and her two young children, aged three and one, Sarah vividly remembers the pains that she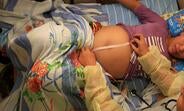 6 April 2020
Joint Press Release of UNFPA, Unicef, WHO, and WFP
MANILA, Philippines, 06 April 2020 – the United Nations Children's Fund (UNICEF), the World Health Organization (WHO), the United Nations Population Fund (UNFPA), and World Food Programme (WFP) today called on those...

UNFPA Philippines 2020 Mid-Year Report

UNFPA Philippines Quarterly Progress Report - 2020/Q1